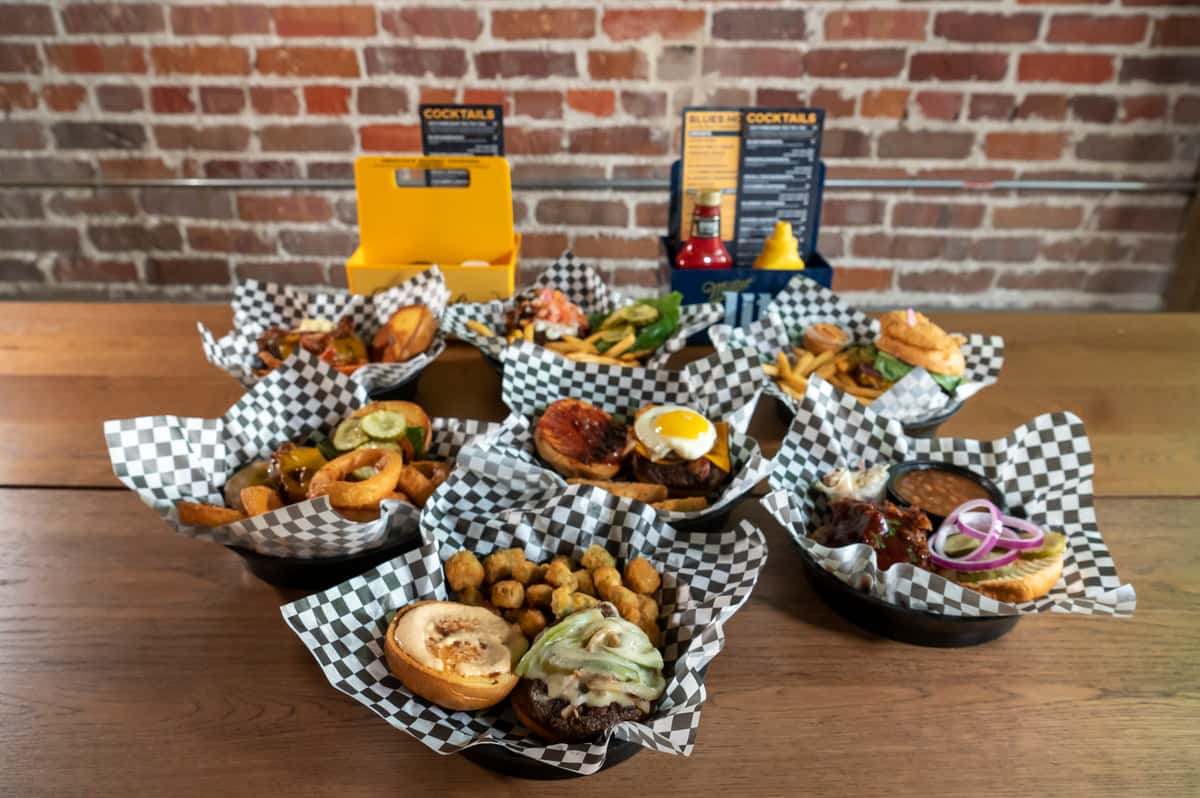 hattiesburgers & blues
Burgers, Blues, & Brews
Burgers, Steaks & More
Here at Hattiesburgers & Blues we take gourmet burgers to the next level. Offering beef, veggie, turkey or chicken options, this burger joint hits all the marks for a perfect burger.
Upcoming Events
Join us for live music and daily happy hour! Check out our event calendar for upcoming dates!
Catering
Looking to feed a large group and don't want to sacrafice taste and quality? Hire Hattiesburger & Blues for your catering needs.